Welcome to Little Heath Chess Club
Herts League Champions 2018 - 2019
Herts League Champions 2017 - 2018
Herts Division 4 Champions 2017 - 2018
ECF Small Club of the Year 2015
End of season update
First team - Champions again.
Second team - after a very poor start to the season, we achieved third place.
Third team - the team finished fifth.
U120 team - bottom of the single division.
In season 2019 - 2020, the club will be defending the league championship as well as playing in Division 3. Additionally, we will continue in Division 6 and field an U120 team.
Little Heath Chess Club was established in September 1999 and has enjoyed considerable success since particularly in helping to develop young players from the Potters Bar area. The club's full name Little Heath, Brookmans Park and Potters Bar Chess Club reflects the club's origins as distinct from the old Potters Bar club that ceased to exist in 1984. The club first met in Little Heath before establishing a second club evening in Brookmans Park and the juniors now meet in Potters Bar. We competed in the Middlesex League until recently - taking advantage of our presence in both Herts and Middx.
We were the English Chess Federation Small Club of the Year for 2015
The database of all our results by match and player is available on request.
If you like to find out more about the club or playing chess please contact Chris Cook via the link above.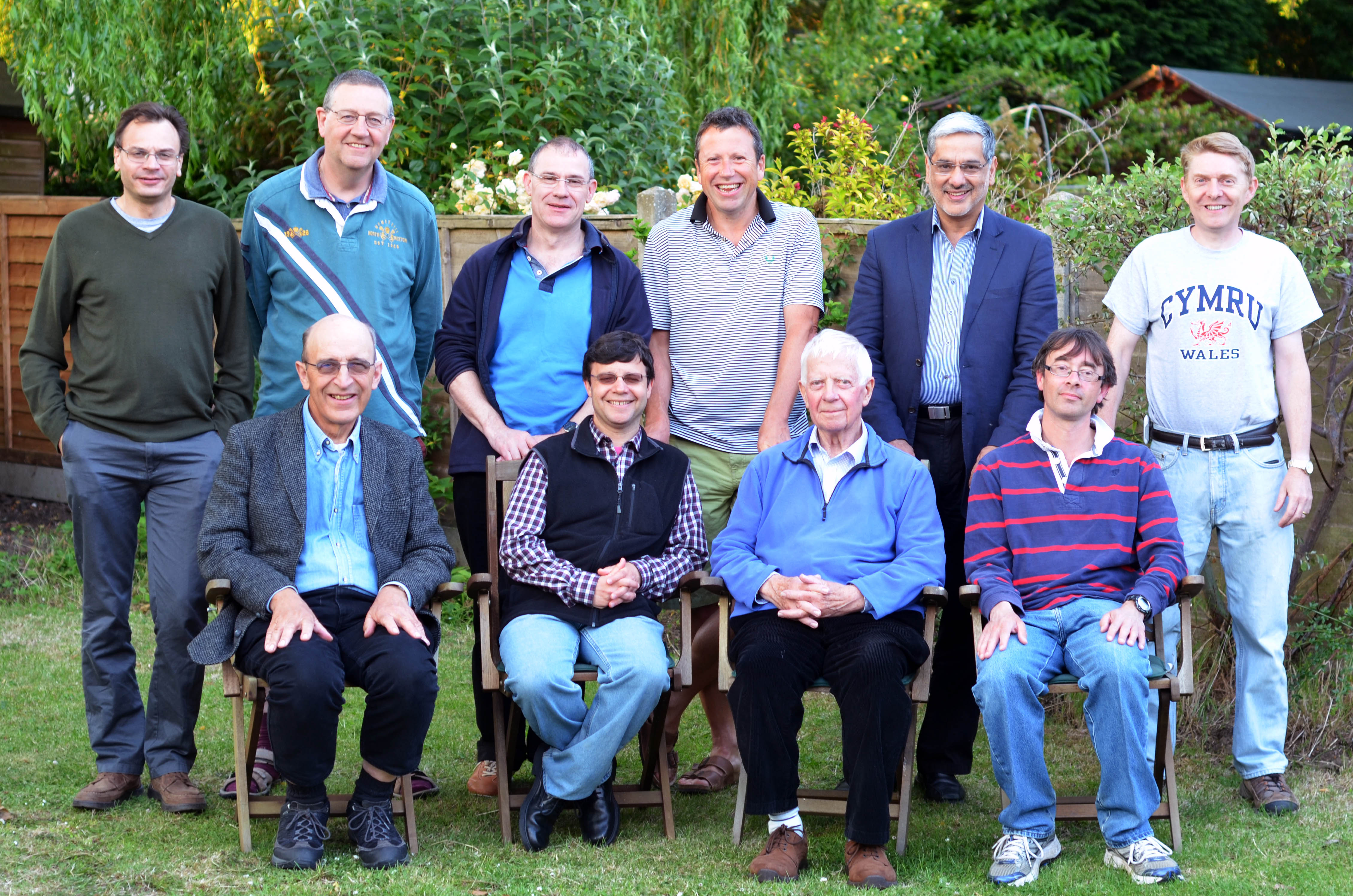 Back row: Mark Topham, Chris Cook, Jeremy Ward, Al Hunter, Raman Bedi and Mark Uniacke.
Front row: Malcolm Barrow, Adam Joelson, Dennis Easy and Martin Likeman.
22nd September 2015.